ManboTt 210
"Young women at the window – surrealist". Reinterpretation of the painting by Salvador Dalì, a painting developed on recycled metal plates with wooden bas-relief, Approx. 150x130 cm.
150x130cm
This item is available for sale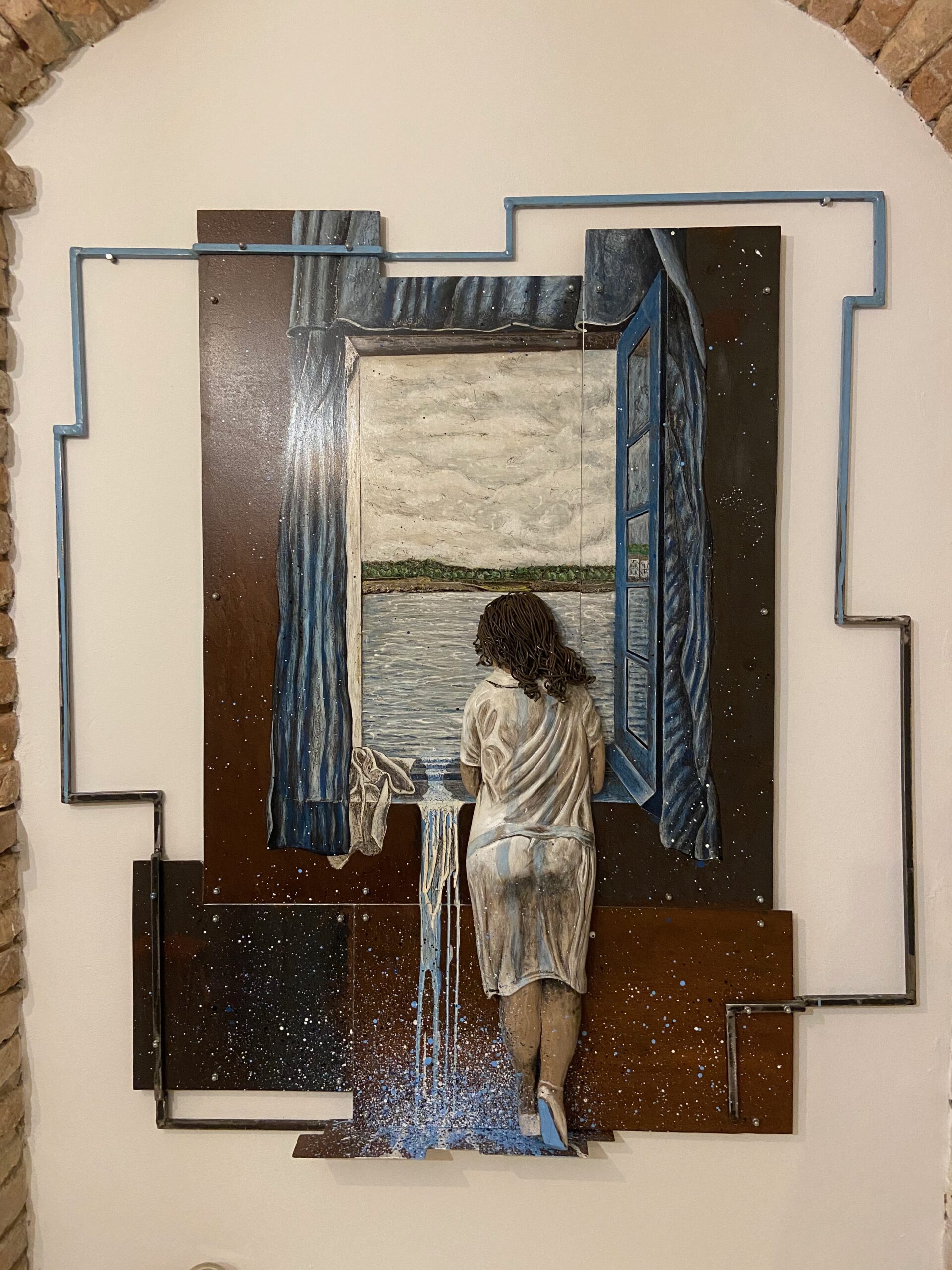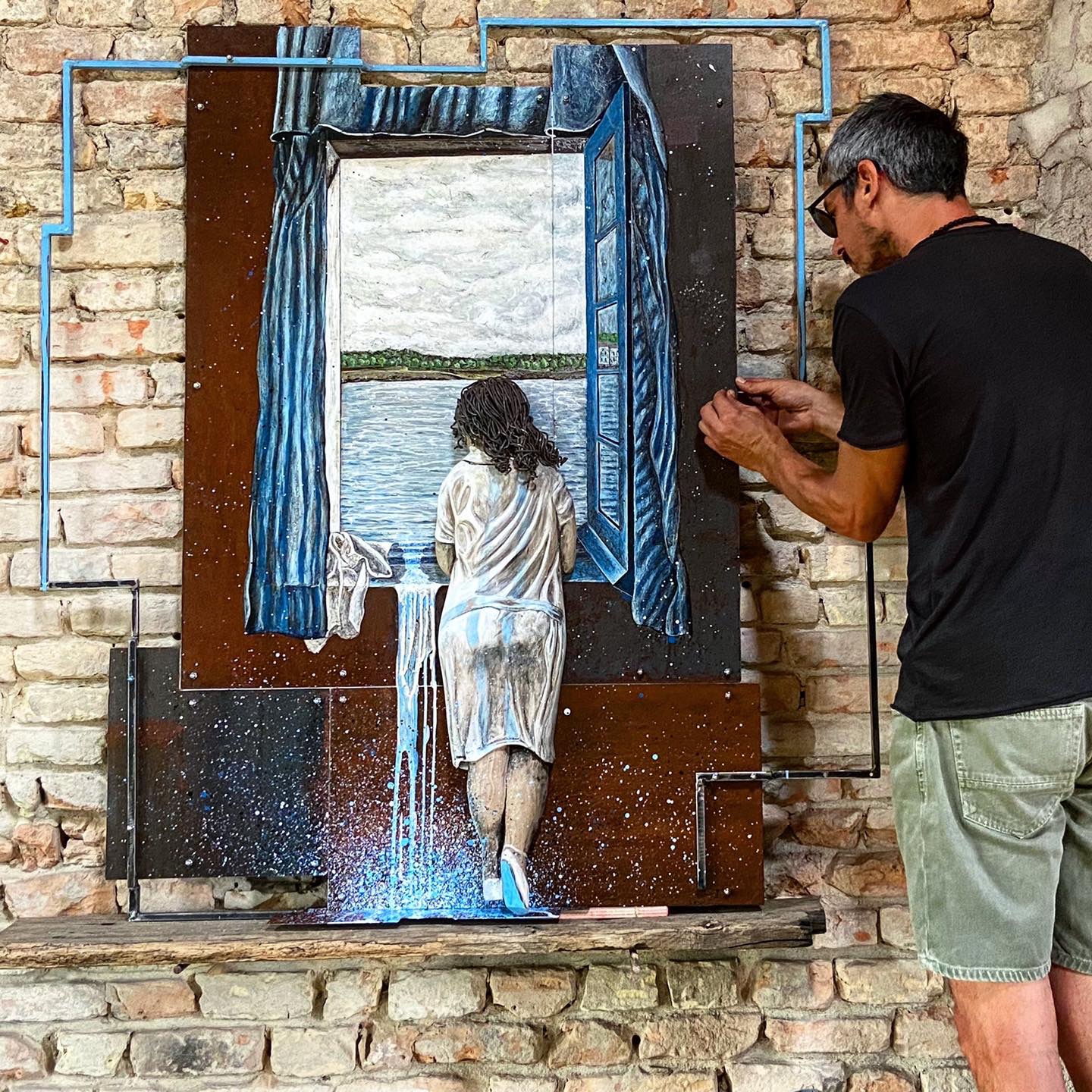 Inside and outside, like opposing microcosms - one imaginary, the other tangible - they look out on the other side, feeling that they are part of each other while maintaining their own essential identity.